Our luxury family suites provide unique opportunity to experience hotel and apartment living at the same time. GOLDCITY offers 5 star luxury family suites, with a choice of one, two and three bedrooms and penthouses.
Room Facilities
Hairdryer
Large Balcony
Mini Bar
Satellite Tv with - International Channels
Telephone
Wireless Internet Access
Other Rooms
More Details
Main Building
Air Conditioning, Desk, Seating Area, Shower, Bath, Hairdryer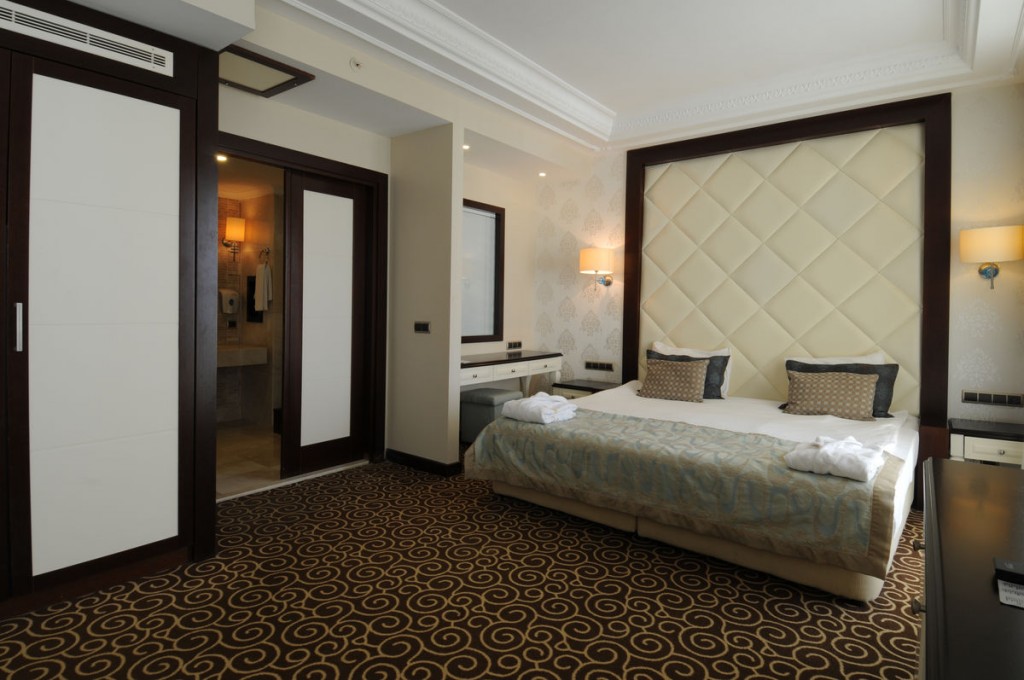 More Details
Main Building
Selection of deluxe hotel rooms all with sea view, for your ultimate comfort...